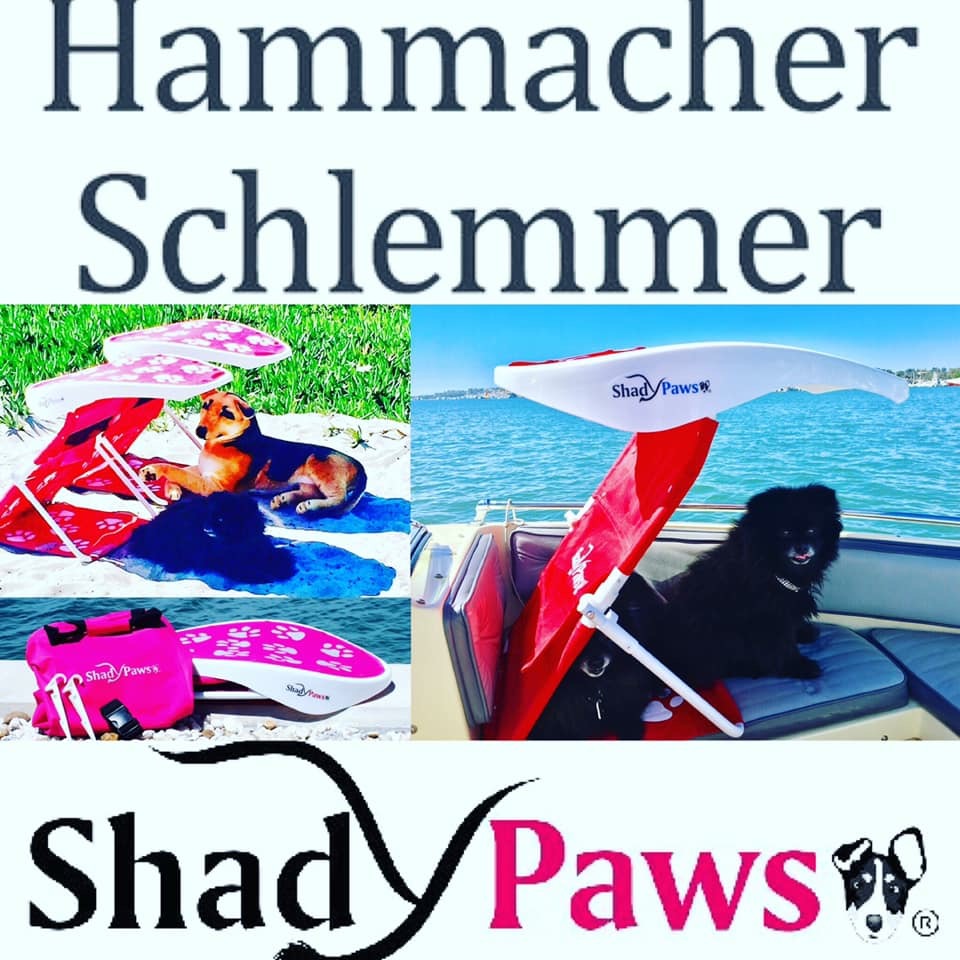 Pleased To Announce!
Hammacher Schlemmer has partnered with ShadyPaws,Inc. for Spring 2019 Retail Sales!
ShadyPaws,Inc. is a APPA certified pet health care product manufacturer designing "Cage-Free" travel accessories for positively the best comfort in pet health care!
Senior pets, obedience training, skin ailments or pets on the go benefit with a personal place to unwind under. Treats, leashes and water bowls are secured under these innovative, flat folding, adjustable shade canopies. Flat folding heat relief when placed on furniture, vessels or ground. Terrific for lunch dates, social events, camping, boating, outdoor restaurants, pool side hotels or golf resorts. Adjustable canopies offer various shade lengths for a calm and ventilated experience. *Carry bag, ground spikes and furniture belts included.