Description
Portable K-9 tactical dog shade protection gear.
Keep dogs cool, shaded, and head protected.
Providing a familiar environment for shaded comfort & security when relaxing outdoors.
Shades multiple pets/K9 training.
Flat folding, light weight, airline carry on.
Camouflage backpack, sand spikes, included.
Multiple Uses: Great for outdoors, beach, hiking, boating, camping and sporting events.
Always carry water when outdoors with your pets!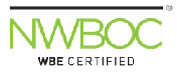 Made in China
Dimensions 58″ x 27.5″ x 30″
Weighs 1lbs