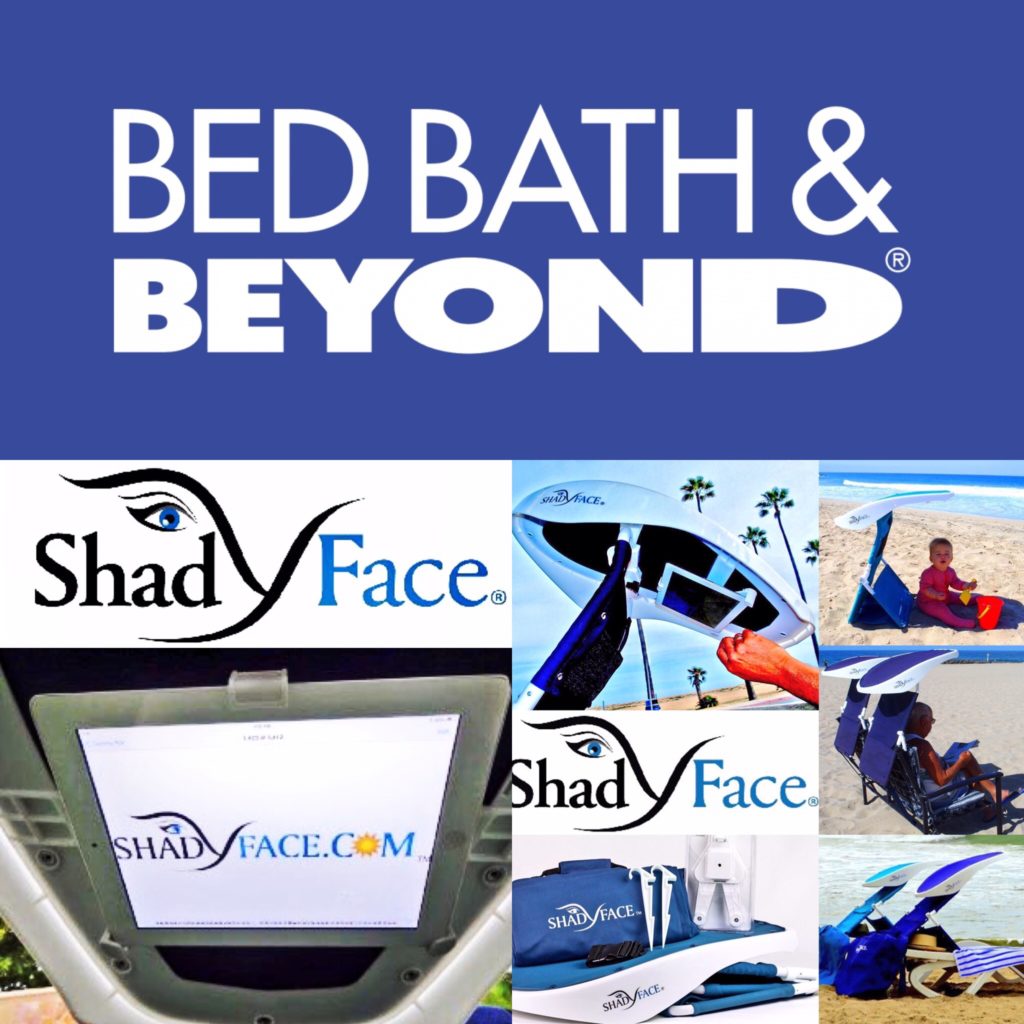 Pleased To Announce!
Bed Bath & Beyond has partnered with ShadyFace,Inc.for Spring 2019 Retail Sales!
ShadyFace adjustable shade canopies offer consumers self adjusting upper or full body shade protection with " hands-free" electronic entertainment under every ShadyFace. The patent tablet holder secures IPads, IPhones, E-readers and E-Books to block electronic screens from the sun's reflection. Stress-free relaxation when reading e-books, learning apps, movies, or keeping up with
e-mails. ShadyFace secures onto furniture, ground or vessels and comes equipped with electronic holder; over sized carry bag; ground spikes and furniture belt.
Great addition as a beach shade, lake shade, boat shade or backyard shade protection with ShadyFace! Perfect for holiday vacations in hotels or Island resorts.
I-Pad 1/2/3/4 Air & most 8.9" – 10.4" sized Tablets, Nooks, Kindles, Fire, and Samsung Galaxy