How Do I️ Use ShadyFace and Its Technology Application?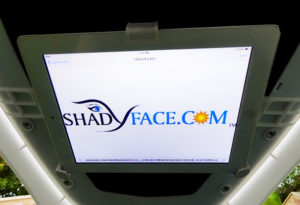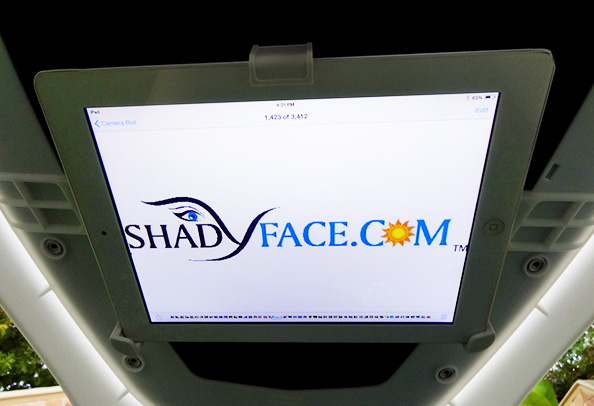 ShadyFace Portable Technology Sunshades offer the unique ability to apply on furniture or the ground. These patented self adjusting canopies assist with shade for upper or full body sun protection. The bonus to ShadyFace Sunshade is the ability to view your electronics outdoors under these cool and sleek canvas canopies without the inconvenience of struggling in the sun!
ShadyFace comes equipped with a universal technology holder for I-Pads, E-Readers or cell phones allowing consumers to their own levels of shade for outdoor relaxation while streaming e-mails, movies, sports, games, stocks, Snapchat, Facebook or write notes under these high quality, ABS plastic canopies.
A set of (5) canvas material pieces are included with every ShadyFace Sunshade Canopy and all material pieces can be snapped on or off for light cleaning.
Color options are available in Persian green or Captain Navy.
Now available on www.ShadyFace.com
(1) Universal tablet holder (1) set of ground spikes (1) furniture belt and (1) over sized carry bag are included with every ShadyFace Portable Technology Sunshade purchase.